New customers will receive a cashback of Rs. 51 at minimum transaction of Rs. 1.

Traders can get cashback of Rs. 1000.

The scheme has been extended for traders.
Use Bhim App and Get Rs. 750 Cashback: BHIM app has introduced a new cashback scheme to give competition to other digital payment applications in the Indian market. The new scheme is for both traders and customers. The timing of this scheme has been increased for traders to March 31. New customers of Bhim App will receive a cashback of Rs. 51.  At the same time, traders can get a cashback of up to Rs.1000 through this. When new customers complete the first transaction through the BHIM App, a cashback of Rs. 51 will be available for them. There will be no minimum limit for this transaction. This means that if new customers also make transactions of 1 rupee, they will get a cashback of Rs 51.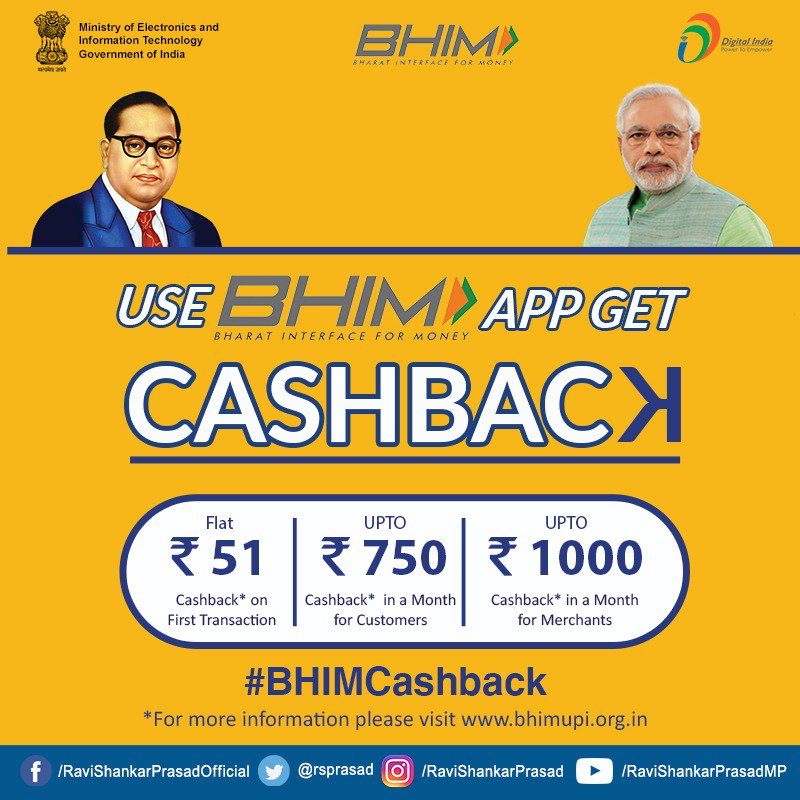 Apart from this, Bhim App is giving cashback of 25 rupees on a unique transaction of minimum 100 rupees. In this, the user can get a cashback up to Rs 500 per month. At the same time, if the transactions are less than 50 but more than 25, then 100 cashback can be availed. Similarly, if the transaction is 100, than you will also get a cashback.
This cashback offer also has tremendous advantage for traders. BHIM App is offering 10% cashback (at most 50 rupees) on every transaction. For this, traders will need to make at least 10 transactions of Rs 25.
Also Read: Moto G6 Plus listed on Geekbench with Snapdragon 660 SOC Processor