Mary Kom Wins Gold Medal in Commonwealth Games 2018: In the Commonwealth Games, Boxer MC Mary Kom gave India gold medal on Saturday. 35-year-old Mary Kom beat the 29-year-old Northern Ireland's Cristina Oahara 5-0 in a 45-48-kg final. Simultaneously, she became the first Indian woman to win gold in boxing at the Commonwealth Games. India has so far made 43 medals in this Commonwealth Games. Among them are 18 gold medals.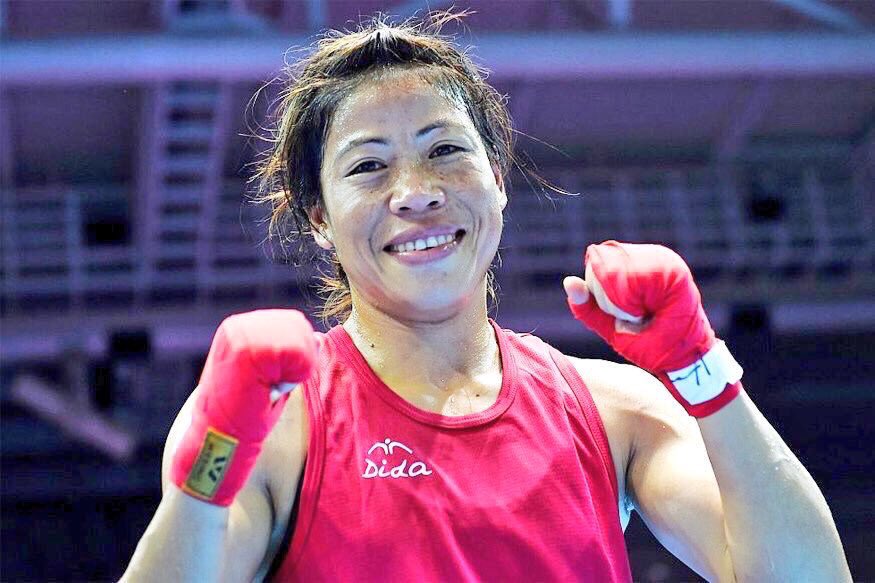 In the first round of the match, Mary Com worked with patience and kept looking for the spot. Whenever he got the chance, he got the chance. They were in the same way in the second round but efforts were still on Christina's behalf. But as the fight was on the rise Mary Kom was becoming aggressive and the pressure was on Christina. In the final round, Christina became aggressive, but Mary Kom kept her head high and won the gold medal.
MC Mary Kom has been a five-time world champion.
She has won bronze medal in women's 51kg category at the 2012 London Olympics.
He could not take part in the World Boxing Championship in 2014 due to a shoulder injury.
Mari Kom's dream is to win gold medal in the gold at the Olympics.
In the Commonwealth Games held from 4 to 15 April, athletes from 53 countries are participating in which India has 218 players. India has won 215 medals in the last three Commonwealth Games. In 2006, 50 medals in 2010 and 101 in 2014 and 64 medals came to India.