CWG 2018: Tejaswini Sawant Won Silver Medal in 50 Meter Rifle Prone Event: On the eighth day of the Commonwealth Games, Indian shooter Tejaswini Sawant got the first medal of the day. Tejaswini secured silver medal in the women's 50 meter rifle prone event. Tejaswini finished second with 618.9, while Martina Lindsey of Singapore managed to score 621.0 points and grabbed gold. The Scottish Cyanade (618.1) won the Bronze. In the same event, India's Anjum Mogadigil (602.2) remained 16th.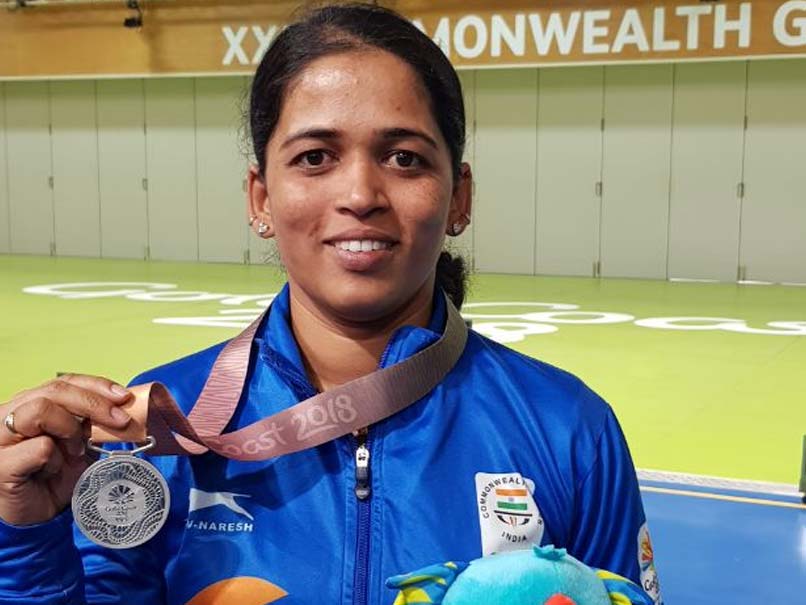 After this medal of Tejaswini, now there are 25 medals in India. Out of these 25 Indian players have won 12 Gold 5 Silver and 8 Bronze. In the shoot, Indian players have won 12 medals so far.
Earlier on Wednesday, Indian shooter Shreyasi Singh gave India 12th gold medal in women's double trap competition. After this, Ankur Mittal has brought bronze medal in the men's section. Ankur Mittal won the medal shooting double trap.
Shooter Om Mitrawal hit the bronze medal at the 50 meter pistol event. On the seventh day of the Games, Indian shooters Jitu Rai and Om Mitrawal joined the 50-meter pistol event.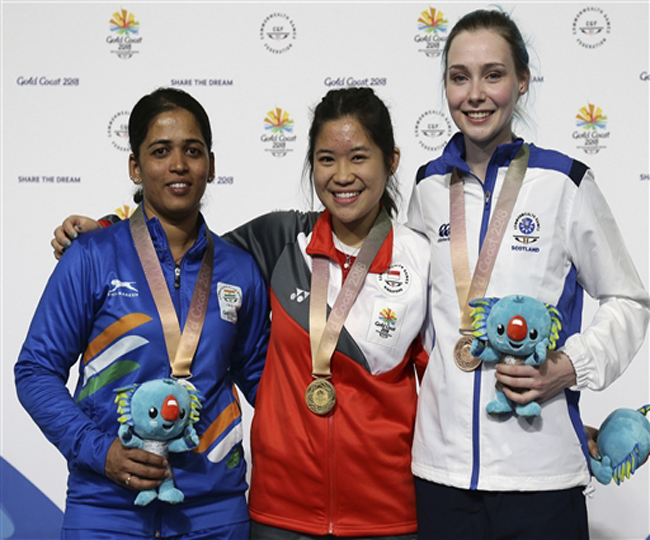 Shreyasi's winning gold medal was a very exciting match. Australia's shooter Emma Cox was ahead by three rounds from Shreyasi, but in the fourth round, she could get only 18 points and her score was equal to the credit for India at the second position. Shreyasi made both targets perfect in the shoot-off, but the Australian shooter could not make a mark right. Gold Medal was named as India. It was India's fourth gold in the shoot.