Heena Sidhu made her second silver medal with 234.

Ravi Kumar won bronze in air rifle.

Vikas Thakur has also taken bronze medal.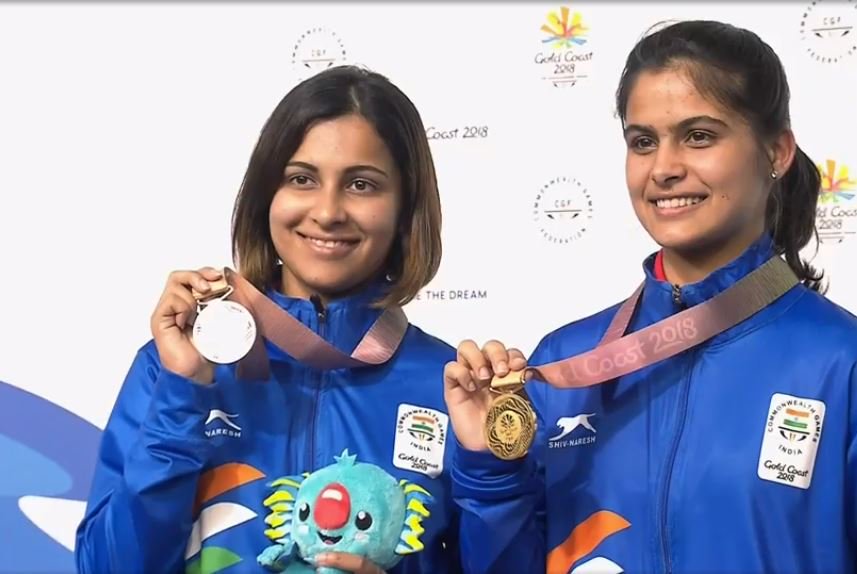 India's 'Super Sunday' in CWG 2018: There is frequent good news for India in the Commonwealth Games 2018. On Sunday, India has won five medals including two golds. In women's 10 meter air pistol, 16 years old Manu Bhakar won the sixth gold medal for the country, while Heena Sidhu made her second silver medal. In the final, Manu scored 240.9 points and Heena got 234 points. In the men's 10m category, Ravi Kumar won bronze in air rifle for India. After this, Vikas Thakur has also taken bronze medal in India by lifting 391 kg in 94 kg weight. Along with that, India has achieved 11 medals with 6 gold, 2 silver, 3 bronze and this has come in third place in India medal tally.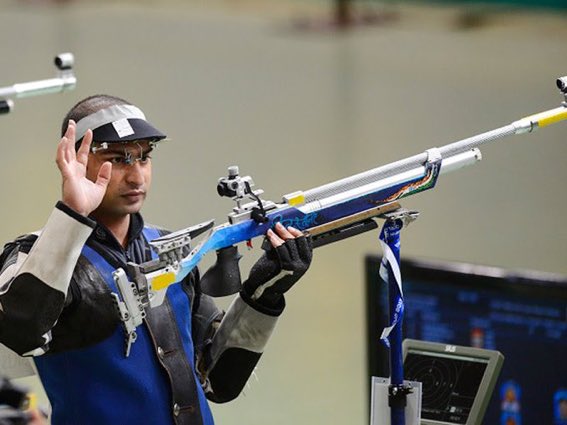 After Manu Bhakar in the shoot, India now got another medal in the men's category. Ravi Kumar 10m Air won the bronze medal for India in the rifle. There was a fight between Ravi Kumar and Deepak Kumar in this class. Once Ravi Kumar was seen to win silver medal, but in the last he had to satisfy with the bronze. Ravi Kumar scored 224.1.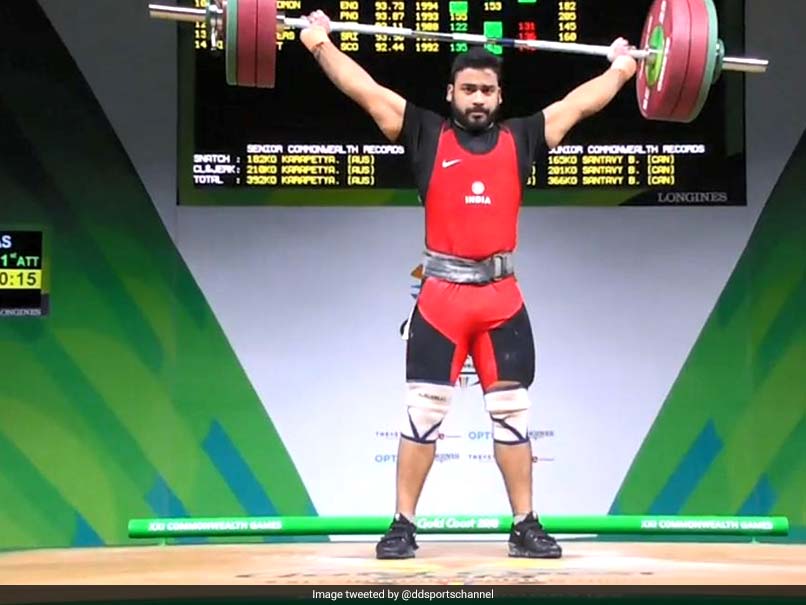 India's best performance in weightlifting continues for the fourth day. Punam Yadav of India won the fifth gold in the 69 kg category. Punam raised a total weight of 222 kg in weight. Punam weighing 100kg in snatch and 122 kg in clean and jerk. At the same time Vikas Thakur won bronze in men's 94 kg weightlifting. Vikas raised 351 kg weight.
Let us tell you that India continues well perform in weightlifting. On Saturday, Rahul and Satish Shivalingam won two gold medals. In the 85 kg category of weightlifting, Venkat Rahul Ragla gave the Gold Medal to India. Rahul took 338 kilograms for the gold medal. Satish Kumar Shivalingam won gold medal in 53kg category. Satish took 136 kilograms of weight in his first attempt in snatch.
India has won a total of six gold medals in the Commonwealth Games 2018 so far. Five gold in weightlifting and in a shoot. Out of five Gold medals, four gold medals won women players. Apart from this, weightlifter Venkat Rahul Ragla and Satish Shivalingam have won gold in men. Earlier, India's female weightlifter Meerabai Chanu and Sanjita Chanu also won gold.
Also Read: Weightlifter Satish Kumar Shivalingam Won Third Gold Medal for India