Nankana (2018), Movie cast, Story and Release Date: Today, we are going to tell you about the Movie cast, story and release date of 'Nankana' Movie.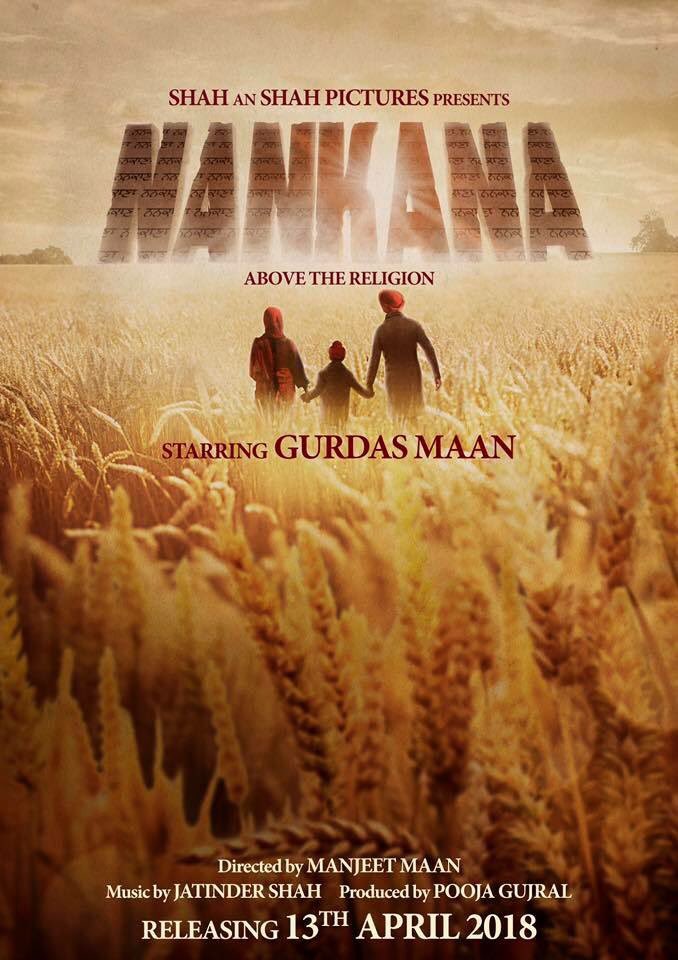 Story of Nankana Movie
Nankana is an upcoming Punjabi movie. Gurdas Maan and Kavita Kaushik are in the lead roles. Nankana movie directed by Manjeet Maan. Title of the movie is Nankana: Above the Religion. This movie will hit theatres on 13th April 2018.
Produced: Pooja Gujral
Pooja Gujral is an Indian film producer and assistant director. As producer and assistant director, she did so many movies such as Main Aur Mr. Right, Toonpur Ka Superhero, Haal-e-dil, Americanizing Shelley and Shikhar.
Director: Manjeet Maan
Manjeet Maan is an Indian film director and producer. She is the wife of Gurdas Maan. She directed Punjabi movies like Dil Vil Pyaar Vyaar, Punjabiye Zubane and Sukhmani: Hope for Life. Manjeet Maan's upcoming movie is Nankana.
Music: Jatinder Shah
Jatinder Shah is an Indian music composer and singer. He composed music for Hindi and Punjabi films. He composed music in so many movies like Jinhe Mera Dil Luteya, Pinky Moge Wali, Sirphire, Jatt and Juliet, Carry on Jatta, Bhaji in Problem, Double Di Trouble, Jatt James Bond, Dil Vil Pyar Vyar, Faraar, Angrej, Sardaar Ji, Nikka Zaildar, Bambukat, Ardaas, Love Punjab, Firangi, Bailaras, Super Singh and Sarvann.
Starcast of Nankana Movie
Gurdas Maan is a Punjabi singer, writer, actor and choreographer. He gained attention with song Dil Da Mamla Hai. He did so many movies such as Long Da Lishkara, Mamla Gadbad Hai, Ucha Dar Babe Nanak Da, Kee Banu Duniya Da, Gabhroo Punjab Da, Chora Haryane Ka, Qurbani Jatt Di, Pratigya, Roohani Taaqat, Saali Adhi Ghar Waali, Kachehari, Shaheed-E-Mohabbat, Sirf Tum, Shaheed Udham Singh, Des Hoya Pardes, Waris Shah: Ishq Daa Waris, Yaariyan, Sukhmani: Hope for Life, Chak Jawana and Dil Vil Pyar Vyar. Gurdas Maan's upcoming movie is Nankana.
Kavita Kaushik is an Indian film and television actress. She started her carrier with television serial Kutumb. She is well-known for her Portrayal of Chandrmukhi Chautala. First time she appeared in Ek Hasina Thi movie. She did so many television serials like Kahaani Ghar Ghar Ki, Kahani Terrii Merrii, Raat Hone Ko Hai, Tumhari Disha, Remix, C.I.D, F.I.R, Kesar, Ghar Ek Sapna, Tota Weds Maina and Fakebook with Kavita. As an actress she did movies like Ek Hasina Thi, Mumbai Cutting, Phillum City, Zanjeer and Vekh Baraatan Challiyan. Kavita Kaushik will be seen in upcoming Punjabi movie Nankana with Gurdas Maan.
Nankana Movie Release Date
Nankana movie will be released on 13th April 2018.
Also Read: Subedar Joginder Singh (2018), Movie Cast, Story and Release Date