Parag Agrawal is Alumni student of IIT Bombay.

He has done research internship at AT & T, Microsoft and Yahoo.
Twitter appointed IIT Bombay Alumni Parag Agrawal as New CTO: Micro Blogging Site Twitter has appointed Parag Agrawal as its new Chief Technology Officer (CTO). The company gave information about this on their website. Parag Agrawal will replace Adam Messinger. Messinger has left the company at the end of 2016. Parag Agrawal is alumni student of IIT Bombay and he has a PhD in Computer Science from Stanford University. He joined Twitter as an Ads Engineer in 2011. Then the responsibility of an Ads engineer was given to him.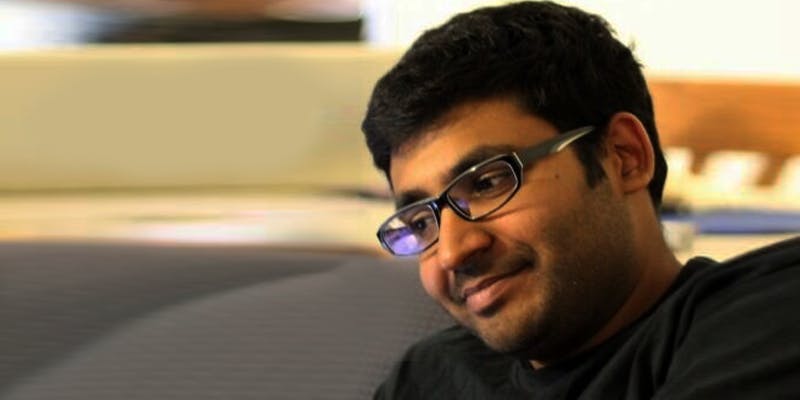 Parag Agrawal had a PhD in computer science from Stanford University in 2011. Prior to joining Twitter, Parag Agrawal did research internship at AT & T, Microsoft and Yahoo. He was given the title of prestigious software engineer last days. After this, he raised the responsibility of efforts to increase the Ads system. He also created a platform for online machine learning.
Parag worked extensively in the field of data research. He has been associated with legendary companies like Microsoft Research, Yahoo Research and AT & T Labs. Before joining Twitter, he has done research internship at AT & T, Microsoft and Yahoo. Parag's contributions to Twitter include attempts to increase the rationale of tweets in Twitter users' timelines using Artificial Intelligence. Twitter also helps prevent misuse of autism with the help of Artificial Intelligence.
Twitter spokesman said his work as CTO would focus on machine learning and Artificial Intelligence (AI). Apart from this, scaling of revenue products and infrastructure teams will also be done. Twitter has announced this week that it wants to appoint a director of social science on its platform to increase manners in "collective health, openness and public interaction".
Also Read: Facebook Launched Video Chat Facility in Messenger Lite