Jio Tv becomes Best Mobile Content.

Jio is special digital broadcaster for upcoming T20 tri-series.
Reliance Jio Infocom Ltd. (Jio) has won the prestigious Global Mobile (GloMo) Awards 2018 at the Mobile World Congress (MWC) with its technology partner Cisco. This award is given for "Best Mobile Operator Service for Consumer". Apart from this, the Jio TV App of the Company won the award in the 'Best Mobile Video Content' category.Other nominees for the award in this category include Airtel TV, MiGu Hot Video and Bioscope Live TV.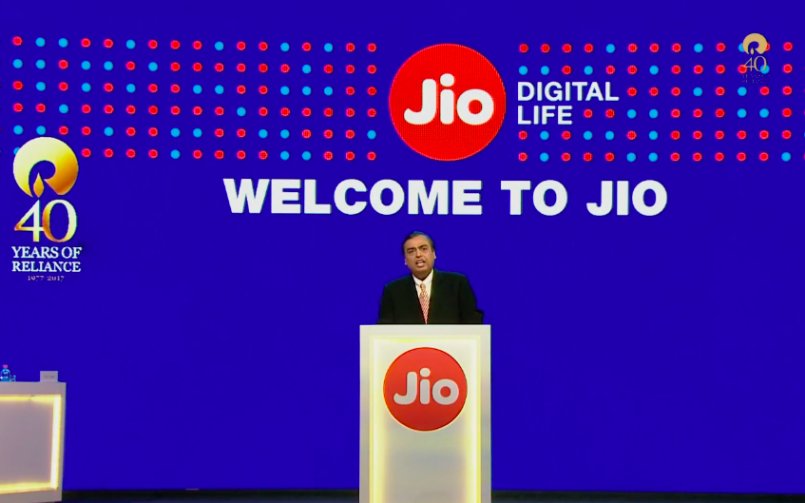 GSMA's Global Mobile Awards is considered to be like the Oscar Awards in the mobile industry, So that they can recognize and celebrate the best of the best, highlighting the technology, products, companies and individuals, which are easy to innovate and moving towards for making a better future for all of us.
On the occasion of being selected for this award, Jury said, "In a country where less than half of the population has access to television, it is providing a wide range of channels with a unified and personalized experience for everyone.
Jio President Mr. Jyotinder Thakkar said that "We are feeling excited and honored to win the prestigious Glomo Awards." It shows that all our Jio customers are inspired by passion and innovation of Jio. The intent of empowering every Indian has been our guide in this whole journey. "
Jio' innovative offers in both urban and rural India have changed the pattern of data usage in a very short time. India is now the world's biggest mobile data user country. Through Jio, millions of Indians have started adopting digital lifestyle for the first time. Jio added more than 16 million subscribers to their network within 16 months of launch.
Jio Tv's main motto is to bring all the content to the best, whether it's entertainment or news or movie or sports, it provides a great experience for all its users even during the journey. With 575+ live TV channels showing in 15+ Indian languages ​​and 7 days of show, Geo Digital Life is enabling most channels.
In a short time, Jio Tv has been a pioneer in the entertainment space with its 100 million + downloads. Since its launch, it has been ranked consecutively in the Top Entertainment Apps with a rating of 4.4 stars. Jio Tv also won the award for 'Innovative Mobile TV App' at the recently concluded Agis Graham Bell Awards on February 23, 2018 in New Delhi.
Jio TV not only brings Indian content of entertainment to its users, it also brings international events to Jio users. Jio Tv was the official broadcast partner for the recently concluded Pyongchang 2018 Olympic Winter Games. It is also a special digital broadcaster for upcoming T20 tri-series Nidas Trophy, which will be held on March 6, 2018 at Sri Lanka, between India, Sri Lanka and Bangladesh.
Also Read: Huawei Launches MateBook X Pro, MediaPad M5 and Huawei 5G CPE