Aiyaary Movie Overall Ratings:

3 out of 5

.
Aiyaary Movie Starcast: Siddharth Malhotra, Manoj Bajpayee, Rakul Preet Singh, Pooja Chopra, Adil Hussain, Kumud Mishra, Naseeruddin Shah, Anupam Kher, Kali Prasad Mukhrjee, Patrick Clarke, Vikram Gokhale, Rajesh Tailang.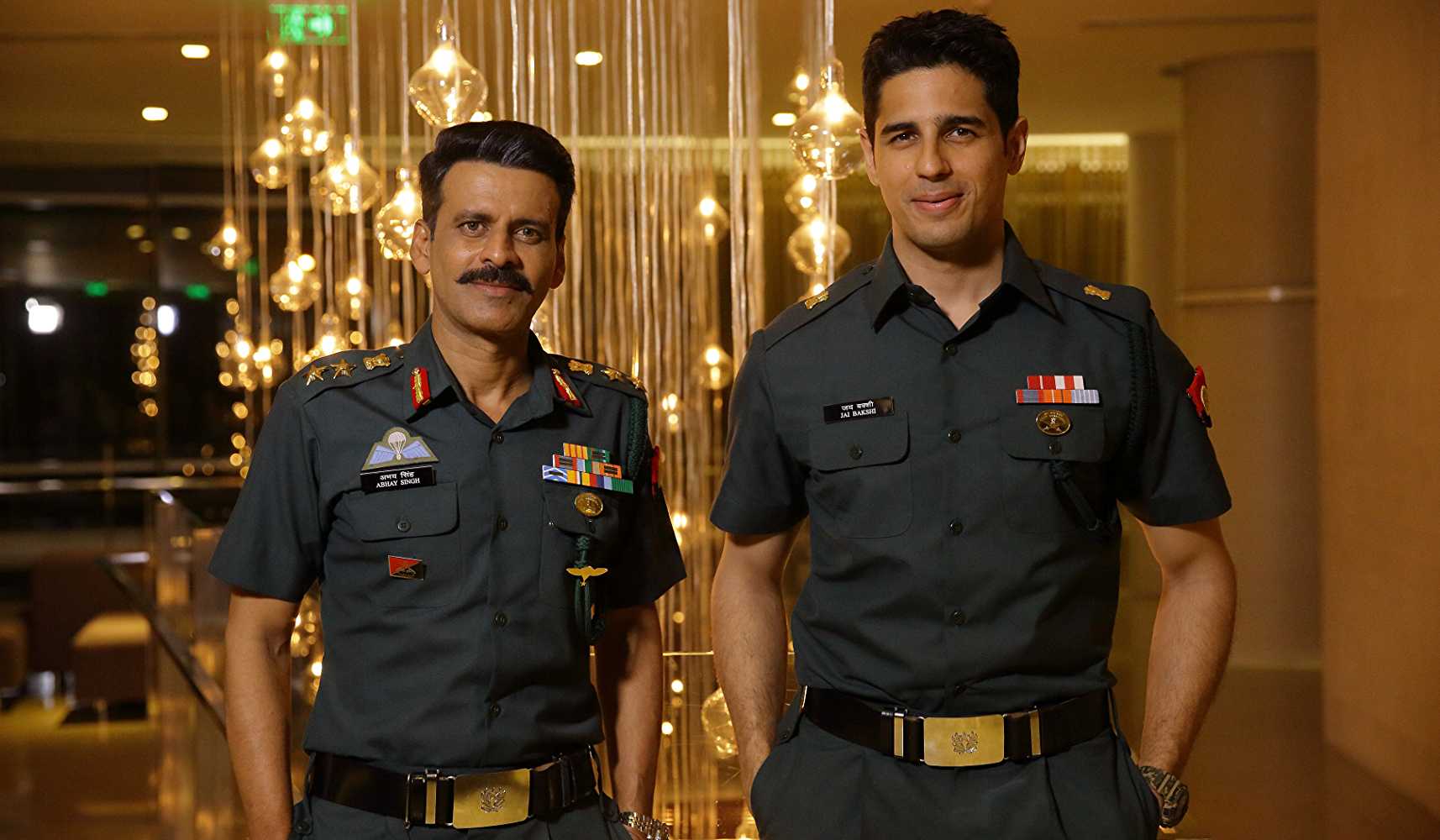 Aiyaary Movie Director: Neeraj Pandey
Aiyaary Film Producers: Friday Film Works, Pen India Limited
From Bollywood to Hollywood, there are many films in which actors play the role of secret service agents but they are also killed when they caught. And from this fierce reality, secret agents are also very familiar! Regardless of their patriotism, they are so full of them that they are ready to take every risk! Many films including recently released 'Tiger Zinda Hai' have been made on such kind and brave agents in Bollywood.
Neeraj Pandey has been a well-coordinated director and his films are always expected of an X Factor. So far, as a producer-director, he is right about his work but, he looks a bit confused about Aiyaary. Aiyaary means a detective who specializes in changing the form.
Aiyaary Movie Story

The story of Aiyaary begins with the argument of Colonel Abhay Singh (Manoj Bajpayee) and Major Jai Bakshi (Siddharth Malhotra). Both of them work for the Indian Army but, things become such that Jai suddenly starts trying to disappear from Delhi. On the other hand Abhay, who is also the master of Jai, is astonished and cannot understand why Jai is doing this so? Jai's love is Sonia (Rakul Preet) in the story too. The story starts from Delhi and Kashmir revolves around London and ends in Delhi.
It is also interesting to see that some intelligence agents in the film whose information is only for the Chief of the Army Staff and the Defense Minister and who are destroying the enemies of the country in their way. In the corrupt system of politics, a retired officer from the Army offers a company deal to Army Chief, in which he offers to sell the weapon at up to 4 times more price. But the honest army chief refuses to accept the deal. In return, they get threatened that their secret department established by them, on which they have spent government's money without any permission, bring the matter to the public and here the story of Aiyaary movie begins
Aiyaary Movie Review

The weakest aspect of Neeraj Pandey's Aiyaary is the script. In this 2 hour and 40 minute film, 2 hours and 25 minutes have been put on the weapon brokering and its result. The impact of this corruption on the country and the people of the country have been shown, but totally opposite story shown in the climax. Neeraj Pandey has finished climax by talking about the corruption of a building! Neeraj Pandey has always given a better treatment in his film, but this time his screenplay also appears in pieces!
Talking about acting, surely, in Aiyaary, Manoj Bajpayee is completely enveloped but Siddharth Malhotra's acting is not up to the mark. Siddharth have all the qualities of becoming a superstar, but seeing this film, do not think they take their movies very seriously. Adil Hussain's character is not big, but his acting is also superb like Manoj Bajpayee. Aiyaary movie actress Rakul Preet is a good artist and she can be very good in future. Kumud Mishra is a strong actor, and in this film he has also recorded his strong presence. Pooja Chopra has played her character well! Whereas Naseeruddin Shah and Anupam Kher did not have any special work to do in Aiyaary and have been wasted completely.
So this is the Aiyaary Movie Review Starcast and Story. Overall, Neeraj Pandey's film 'Aiyaary', which was expected to be a lot, did not come true on his expectations! Otherwise it can be seen once, like a common movie.
Also Read: October (2018), Movie Cast, Storyline and Release Date