Xiaomi Mi 7 Phone Features, Specifications and Price : The MWC event will run from 26th February to 1st March. The MWC 2018 includes many big brands' smartphones like Samsung Galaxy S 9, S9 Plus, Sony Xperia XZ Pro, Xiaomi Mi Mix 2S, Asus Zenfone 5 Series, Nokia 1, Nokia 7 Plus, Nokia 8 (2018) and Nokia 9. It is worth mentioning that Xiaomi did not participate in the 2017's MWC show but the company had displayed Mi5 in the MWC 2016.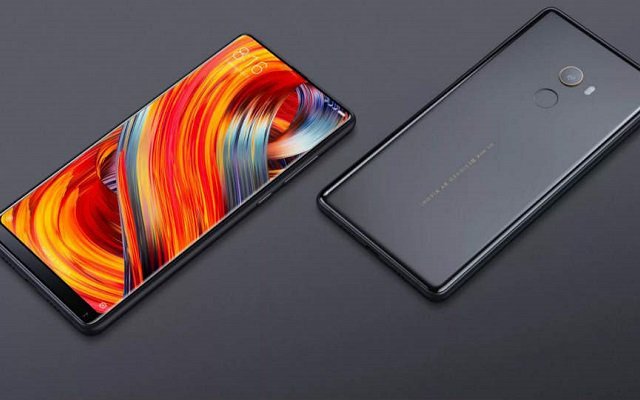 Earlier, the Chinese smartphone company Xiaomi had said that they will launch their flagship smartphone Mi 7 in MWC 2018, but later it was reported that the company has decided to launched Mix 2S instead of Mi 7 phone. In fact, companies are avoiding launching their flagship smartphones in front of the Samsung Galaxy S9 and the Sony Xperia XZ Pro smartphone which will be launched on 26th February. Meanwhile, HMD Global can also launch Nokia's new smartphone. So, let's have a look on Xiaomi Mi 7 Phone Features, Specifications, Release Date and Price.
Xiaomi Mi 7 Phone Features
There may be a Face Unlock feature in Xiaomi Mi 7. There will be 3D home button with Ultra-fast fingerprint scanner under screen in Mi 7. The other devices available in the market, which have a software based face unlock feature, but Xiaomi Mi 7 will have 3D face sensing technology which will make it separate from other devices and it will allow the user to unlock the phone by showing the face on the screen. Let us tell you that this feature has so far been provided in the iPhone X.
Xiaomi Mi 7 Phone Specifications
Xiaomi Mi 7 will be an upgraded version of the handset Xiaomi Mi 6, which came with a 4 and 6 GB RAM variant options and 3,350 mAh battery. it is being said that the Mi 7 phone will also launched in 6 GB and 8Gb ram variant and Mi 7 will be equipped with Snapdragon 845 processor,6 to 8 GB RAM and 4,480 mAH battery, a 16-16 megapixel dual camera setup with dual LED and 5.7 inch Seamless edge to edge full HD screen with 18:9 aspect ratio. The Mi 7 will have Adreno 540 GPU. There is a possibility of giving 128 GB storage in it. According to the leaked picture, it indicates that the user interface version of the handset is MiUI 8.1.30X, which is not old. It was released on 30th January in this year. Let us tell you that the Xiaomi Company has updated its 40 devices, in which some 5 years old handset has also been brought to MiUI 9. It is decided that nothing in the new handset will be given, which is old in the user's eye.
Xiaomi Mi 7 Phone Release Date
Xiaomi Mi 7 Phone was supposed to be released in the first MCW 2018 but now it is being said that the Mi 7 can now be launched in the month of April this year.
Xiaomi Mi 7 Phone Price
The price of Xiaomi Mi 7 phone will be approximate 29,369 rupees in India and Mi 7 phone will be available in Grey, Silver and Gold colors.
Also Read: Xiaomi XPRINT Pocket AR Photo Printer Features & Specifications